East Indian and Nepalese Cuisine
Experience the taste of traditional indian spices​
East Indian and Nepalese Cuisine
Truly Authentic, Truly Delicious. For the past decade Spices Okotoks has had the pleasure of serving the town of Okotoks and it's incredible people. Our top-rated dishes and service have helped put us on the map making us a household name for anyone in search of a delicious home-style meal and good conversation.
Located in Westmount Plaza, Spices brings the taste of India and Nepal straight to your table. With over 50 menu items everyone is sure to find something to enjoy,,,yes you too picky eaters
Since our open 10 years ago Spices has received numerous awards for our delicious meals, beautiful interior, and friendly service. Whether you're a regular or just stopping in you can be rest assured that our staff will make your experience with us one to remember.
Here at Spices, we recognise that all of our customers come from a wide range of different lifestyles which is why we are proud to offer a number of ways to enjoy an authentic spices meal. Delivery, takeaway, dine-in, and catering services mean everyone has the opportunity to enjoy a taste of Spices in a way that is most convient for you.
Good food shouldn't be hard to find
At Spices Okotoks we know our customers come from a variety of lifestyles which is why we offer several dine-out options. Order online with us for pickup or delivery, or through one of our courier service partners. If you prefer talking with someone over the phone, our staff are always available to take your call
East Indian and Nepalese Cuisine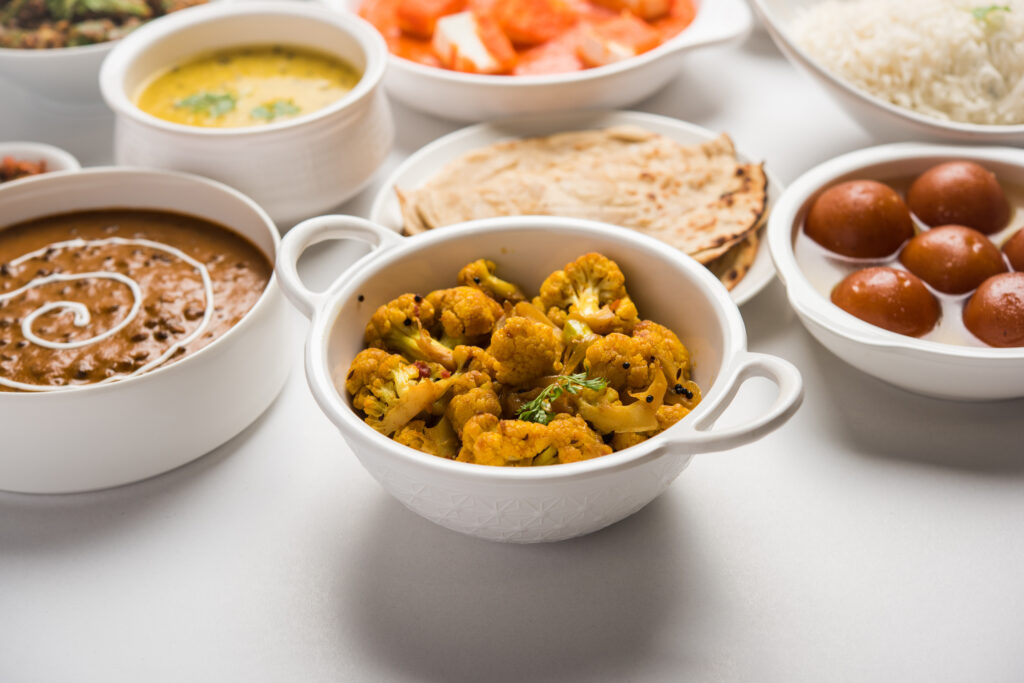 Had the pleasure of visiting and having my birthday dinner Dec 26th 2021 at this restaurant. The two young girls who were the servers were amazing, professional and friendly. It… read more is a very clean restaurant which is always great to see and spacious at the same time. The food tasted great and there is so much to choose from. My only downside was it was cold inside the restaurant at which point I had to wear my own jacket lol gilet eating. Outside of that highly recommend anyone to take in the spices experience.

Matt Thomas


January 18, 2022

The food is crazy-delicious and the in-restaurant service is fast and friendly (although we've mostly been having takeout recently, which is always well packaged and the same quality). The prices… read more are more than reasonable for what you get so even though this is mentally in our "luxury meal choice" category – it's barely more expensive than some fast food nowadays.

If you are not used to Indian food, don't worry – you really can't go wrong whatever you try but we can recommend the chicken tikka, butter chicken, navratan korma and prawn dopiaza for a range of tastes and levels of spiciness. If you do know Indian food, you'll appreciate the many choices available.

Order a meal choice each, add some rice and naan and then share away! Don't worry about ordering too much, because nothing beats leftover-Indian food for breakfast the next day.

Simon Green


February 18, 2022

Excellent food, great service. It had been a while since we were last there, I had forgotten how good it was. Will be back again!

Steve Bagley


February 18, 2022
#445 – 200 Southridge Dr.
Okotoks AB, T1S 0B2
Monday: 12pm – 9:30pm
Tuesday: CLOSED
Wednesday – Sunday: 12pm – 9:30pm
OPEN FOR DINE-IN SERVICE ON THE PATIO (LIMITED SPACE)